How does a cement mixer work
Views:8 Author:Site Editor Publish Time: 2020-09-28 Origin:Site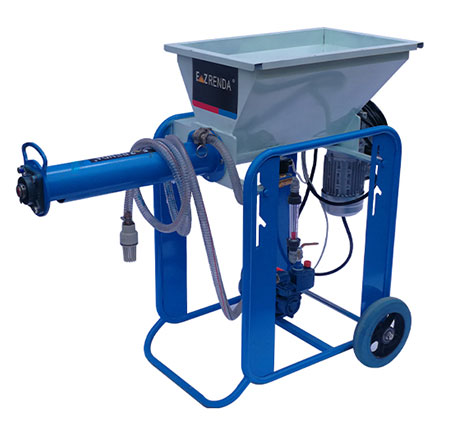 The mixing device mainly consists of a mixing cylinder and its auxiliary supporting parts. The mixing cylinder is the loading vessel of concrete. When the concrete rotates, it moves along the spiral direction of the blade and is mixed and stirred in the process of continuous lifting and turning. In the process of feeding and transportation, the mixing cylinder turns positively and the concrete moves inwards along the blades. When discharging, the mixing cylinder reverses and the concrete is discharged outwards along the blades. The blade is the core component of the mixing device, and damage or severe wear will lead to uneven mixing of concrete.
In addition, if the blade Angle design is not reasonable, will also make concrete segregation.
1.. Cleaning system The main purpose of the cleaning system is to clean the mixing cylinder, sometimes also used for dry mixing cylinder in transit. The cleaning system also cools the hydraulic system
2.. Heat dissipation system Heat dissipation system adopts high temperature circulating oil to hydraulic pump. Heat generated by hydraulic motor in the working process is distributed through heat sink and fan to avoid damage and malfunction of hydraulic system caused by high temperature. Different mixing capacity of cement mixer, different manufacturers and different chassis will lead to the use of different parts of the mixer and layout. But it all works in the same way.