Familiar with common failures of concrete mixing plant equipment
Views:7 Author:Site Editor Publish Time: 2020-10-22 Origin:Site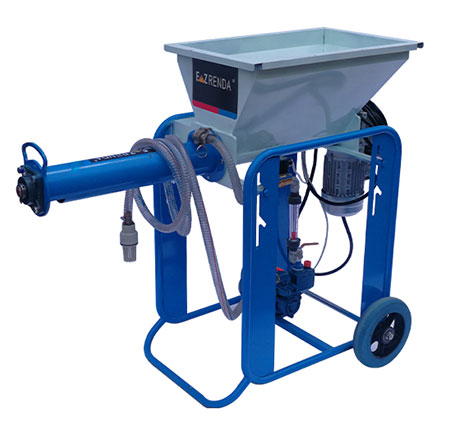 There are a lot of common problems in the concrete mixing station, if the daily maintenance, it is relatively easy to find some of the situation, such as: sometimes there will be abnormal sound, sometimes stir weak, etc., today mainly to understand the occurrence of some of the situation how to judge the source of damage.
In the daily maintenance of the mixing station, the main working time is in the concrete stop after the mixing to do again. After mixing plant stop running to ten seconds, shut off the main power, and then turn first hand in the next big belt wheel, try if you can very easily and then turns it for a week, if possible, you can show responsible for reversing valve control without destruction, on the other hand, also prove that this place has the need for change, need to relevant personage to timely replacement, please.
It is also possible to infer whether the reverse control valve of the concrete mixing plant is damaged by placing an air outlet below the pressure button. Under normal circumstances, the main power brake off after about ten seconds, there should be little gas discharge or direct no gas discharge, if there has been in the wind blowing out and until the next start to end, can prove that the reverse valve has been damaged.